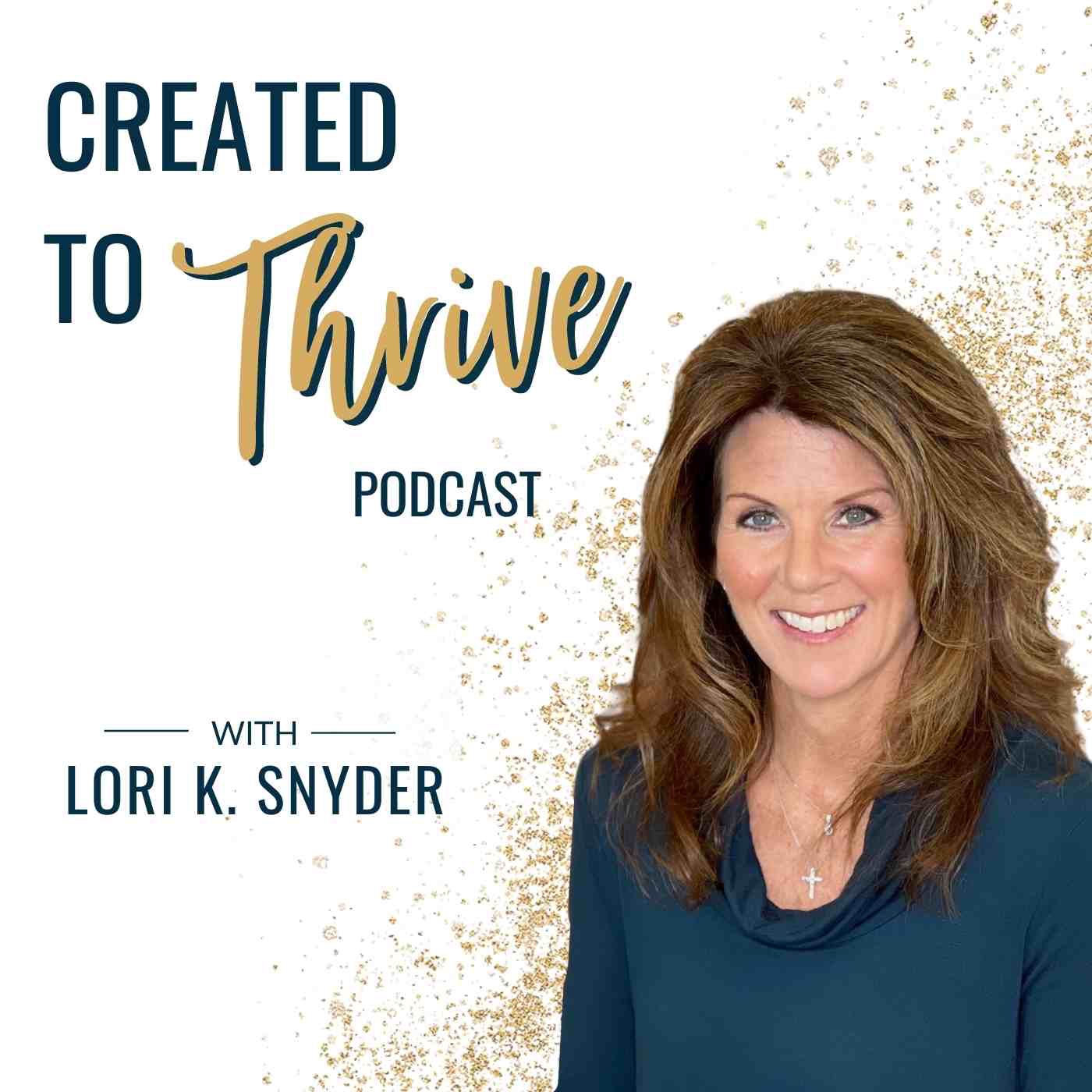 A go-to podcast for practical spiritual growth, resilience, emotional health, and personal transformation to unlock your God-given potential and purpose. ****TOP 5% CHRISTIAN FAITH PODCAST**** Do you want practical steps to help you overcome doubt, disappointments, loss or regret? Do you want to learn how to confidently hear and trust God to move forward with purpose and significance? Created To Thrive is a weekly faith-building podcast that equips you to become resilient and unlock your God-given potential. Through practical, meaningful conversations along with biblical insight, get empowered to step into a joyful life of significance. Hi, I'm Lori K. Snyder, a Christian resiliency coach, minister and Bible teacher. I help people in their midlife jumpstart their lives to thrive in their God-given purpose. I am passionate about equipping people to discover who God created them to be and how to live to the fullest through an intimate relationship with Him and others. I will teach you: -> How to become resilient through life's ups and downs, and navigate doubts and disappointments -> How to manage your emotions and thoughts to gain healthy ways of coping -> Practically apply biblical understanding with wisdom, and form a deeper connection with God -> Find hope, healing, joy and purpose -> Discover the MORE you were created for I will be your guide on this transformative journey, to help you overcome the obstacles that keep you from thriving and live freely and fully! Watch this free Training on How To Live In God's Best: https://loriksnyder.com/free-training/ Let's connect: Lori@loriksnyder.com Community: https://www.facebook.com/groups/thrivingchristianwomen Instagram: https://www.instagram.com/lorikaysnyder/ https://www.facebook.com/lorikaysnyder Learn: https://loriksnyder.com Tax Deductible Donation to support this podcast: https://loriksnyder.com/about/snyder-ministries/
Episodes
Wednesday May 03, 2023
In our journey towards a fulfilling and meaningful life, having faith, hope, and love are essential. It's crucial we know what will try to oppose us from operating in these virtues.
In today's episode, my husband, Fred Snyder shares how to recognize what threatens to steal and undermine the thriving life God that intends for us, and how to move forward in joy and peace.
We will highlight 1 Corinthians 13:13 and discuss:
What is faith, hope and love
Why is it important to become aware of fear, unbelief and doubt

 

How do we take what God has put in us and cooperate with the power of the Holy Spirit to mature, impact others and advance God's Kindgom here on the earth.
Key statement: "Love is not just an emotion, it is actually tied to identity!"
Key Scriptures
1 John 4
Proverbs 13:12
Hebrews 11:1
1 Peter 1:13
Romans 15:13
*Other podcast episode mentioned:
Ep. 61 The Importance of Loving Yourself In Order To Love Others Well
**Get my FREE Resource:
Practical Ways To Hear God With Confidence 
Connect with Lori:
On social media:
Instagram: @lorikaysnyder 
FaceBook: @lorikaysnyder
Connect with Fred on LinkedIn