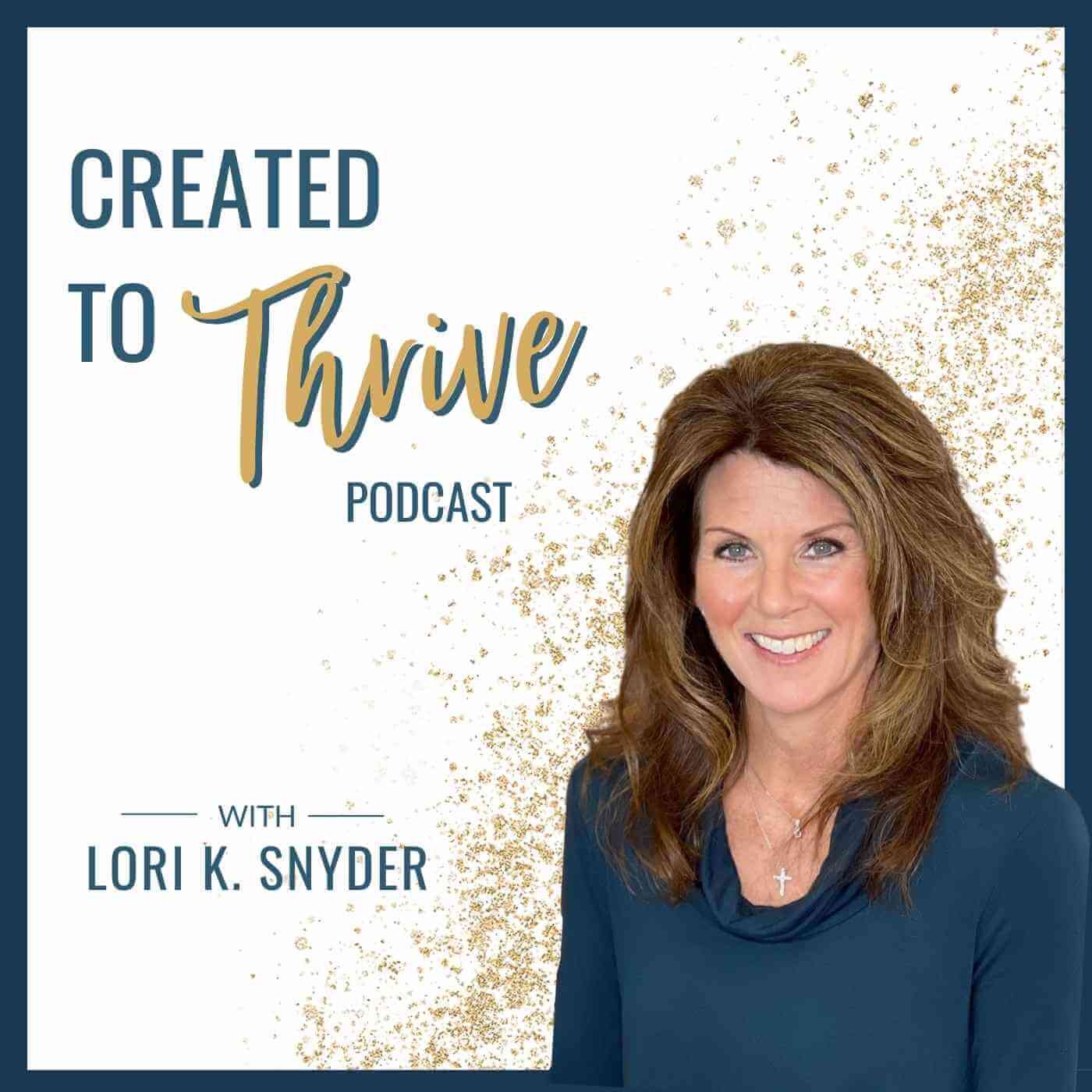 Are you ready to discover who God created you to be, deepen your faith and overcome what's holding you back from thriving? This Created To Thrive podcast will practically show you how! Join us each week to get equipped to become resilient and unlock your God-given potential through the power of Christ. Through practical, heart-centered and meaningful conversations along with biblical insight, you will get empowered to go to a new level! Hi, I'm Lori K. Snyder, a spiritual growth and resiliency coach, minister and Bible teacher. I help people who are hungry for the "more" they were created for to become their reality. Learn how God sees you in your renewed identity, overcome limiting beliefs, manage your emotions, and boldly trust God to step into a joyful life of significance. I will teach you: -> Who you are in Christ and your renewed identity -> God's true nature and character -> How to become resilient through life's ups and downs, and navigate doubts and disappointments -> How to manage your emotions and thoughts to gain healthy ways of coping -> Practically apply biblical understanding with wisdom, and form a deeper relationship with God -> Find hope, healing, joy and purpose -> Discover the MORE you were created for ****TOP 5% CHRISTIAN FAITH PODCAST**** Let's overcome the obstacles that keep you from thriving and live freely and fully! Watch this free Training on How To Live In God's Best: https://loriksnyder.com/free-training/ Let's connect: Lori@loriksnyder.com Community: https://www.facebook.com/groups/thrivingchristianwomen Instagram: https://www.instagram.com/lorikaysnyder/ https://www.facebook.com/lorikaysnyder Learn: https://loriksnyder.com Tax Deductible Donation to support this podcast: https://loriksnyder.com/about/snyder-ministries/
Episodes
Tuesday Jan 18, 2022
Get actionable steps to experience the Lord's joy, peace and grace in this season of life.
Whatever season you are in, I want you to thrive! I share a word the Lord spoke to my heart several years ago when I was in a very challenging season. This word caused the life of Christ to flow in and through me; it's a NOW word for you!
Whatever season you are in--whether its one of transition, illness, grief, waiting...there is hope and encouragement for you today! 
The Best is yet to come!
Here's How to Connect with me:
Learn: https://loriksnyder.com
FB and Instagram: @Lorikaysnyder
Community: https://www.facebook.com/groups/thrivingchristianwomen
YouTube: https://www.youtube.com/channel/UCWn_XJAe3pqx3DonZyFZRLg
Email: lori@loriksnyder.com